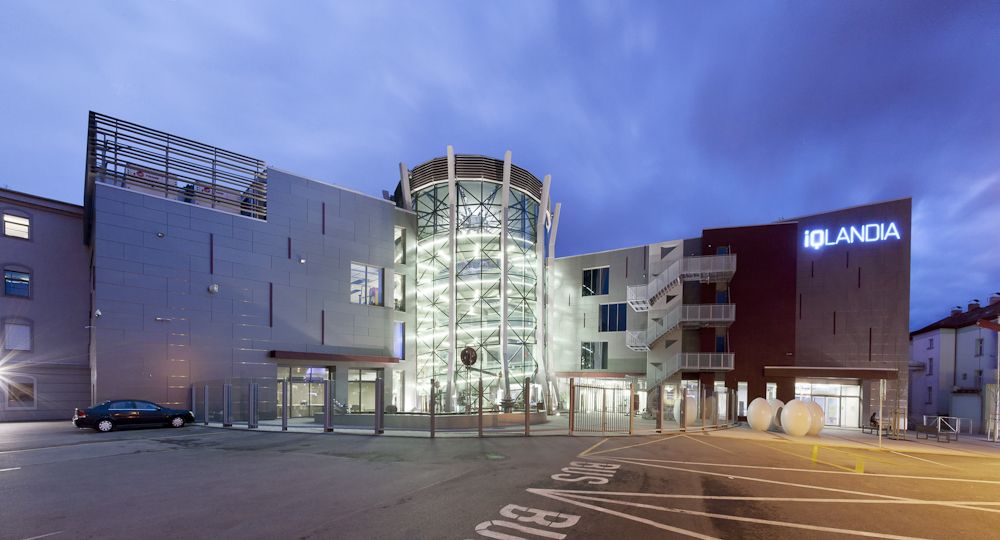 Address
Nitranská 410/10, 460 07 Liberec
Web
Opening hours
Check the current opening hours on the home page iQLANDIE.
The iQLANDIA Science and Entertainment Centre is the culmination of many years of efforts to build a centre popularising science and technology in Liberec. It opens up the world of natural phenomena and technology in a fun way, especially for families with children from 8 years old. It is the "younger sister" of iQPARK, which gradually focused primarily on promoting the playfulness and curiosity of children from 3 to 10 years old and families with children. With iQPLANETARIUM, iQPARK and iQFABLAB, iQLANDIA makes science and research accessible to schools and the general public, using the principles of non-formal education and an exploratory approach.
Wondering where to spend the day in a fun yet smart way? Are you playful and curious? Take your family to iQLANDIA! You'll experience four hundred amazing exhibits led by a humanoid robot, space training, a firestorm and a lightning dance. Taste earthquakes and whirlwinds or slide down a land slide. Discover how the human body works and the world around us. Explore distant galaxies and see the most diverse projections in the iQPLANETARIUM. In addition, a rich accompanying programme of science and entertainment shows, laboratory workshops and research activities awaits you. Families with younger children will enjoy time together exploring and playing in the iQPARK.